HAILEY WHITTERS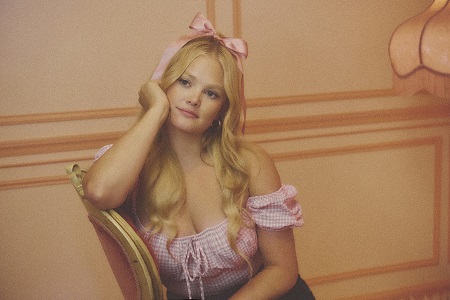 𝐆𝐄𝐍𝐄𝐑𝐀𝐋 𝐀𝐃𝐌𝐈𝐒𝐒𝐈𝐎𝐍: Select a standing General Admission ticket for an up-close and personal experience of the concert. You'll be standing right in front of all the action with access to the Anthem Bar. (First-come, first-served.)

𝐕𝐈𝐏 𝐂𝐇𝐀𝐈𝐑𝐒: Select a VIP chair to sit back and watch the show. VIP chairs include full-show seating and dedicated cocktail service.

𝐕𝐈𝐏 𝐁𝐎𝐎𝐓𝐇: Select a VIP booth to lounge in the back of the venue with your party. VIP booths include comfortable and spacious seating with dedicated cocktail service.
Must be 21 or older. Doors open one hour prior to show start time.



This Iowa-born, Nashville-based rising Country star scored her breakthrough moment in 2020 with the release of her self-funded debut album THE DREAM, which was praised as "the year's deepest country album" (The Washington Post) and went on to appear on more than 15 year-end best of lists including #1 on both Stereogum's "10 Best Country Albums of 2020" and Garden & Gun's "Best Southern Albums of 2020" list. The subsequent deluxe album LIVING THE DREAM found Whitters' self-fulfilling THE DREAM's prophecy and enlisting her friends and collaborators Brent Cobb, Jordan Davis, Hillary Lindsey, Lori McKenna, Little Big Town, and Trisha Yearwood to appear on five new songs, leading NPR's Fresh Air to call her "one of the most interesting voices in country music." In 2021 alone, Whitters toured with Luke Combs and Midland, was named the inaugural Opry NextStage Artist of the year, scored her first CMT Music Award nomination for "Breakthrough Video of the Year" ("Fillin' My Cup" feat. Little Big Town) and received her first GRAMMY nomination for Song of the Year for "A Beautiful Noise," which was written by Ruby Amanfu, Brandi Carlile, Brandy Clark, Alicia Keys, Hillary Lindsey, Lori McKenna, Linda Perry and Hailey Whitters, and performed by Alicia Keys and Brandi Carlile. Now boasting over 200 million streams across her catalog, Whitters has received much critical acclaim for her third album RAISED via Pigasus / Songs & Daughters / Big Loud.