UNCAGED: THE UNTOLD STORIES FROM THE CAST OF TIGER KING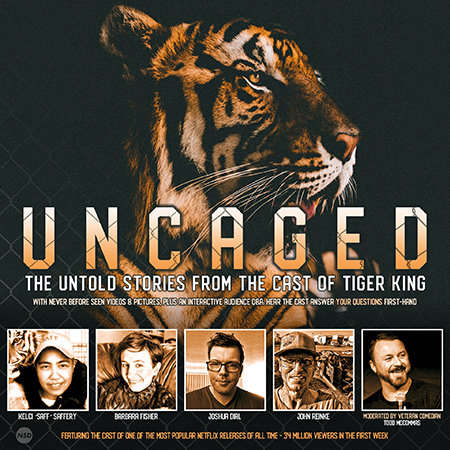 Uncaged: The Untold Stories from the Cast of Tiger King



The Tiger King has had millions of viewers and is the most popular documentary ever on NetFlix. Hear untold stories, see never seen amazing videos and pictures, and hear audience members ask the questions they want answers to. This show stars Tiger King favorites John Reinke, Saff, Joshua Dial and Barbara Fisher. The show is moderated by podcast veteran and comedian Todd McComas. Hear about Joe Exotic, Doc Antle, Carole Baskin, and all the others from the people who lived it.