THE PORK TORNADOES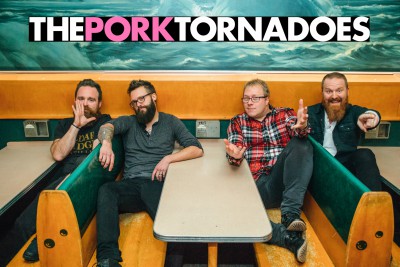 Must be 21 or older to attend.

Iowa's hottest party band makes their first appearance at The Hard Rock Casino in Sioux City. Playing all your favorite pop/rock hits from the 1980s-today, and specializing in girl pop songs. No schtick, no gimmick, just party. Lead by singer Mason Greve, who is known as "The Justin Timberlake of the Midwest," and was a finalist on a Not-To-Be-Mentioned National singing tv show in 2014, The Pork Tornadoes will blow you away with an eclectic mix covers from Taylor Swift, Katy Perry, Justin Timberlake and Beyonce, all the way to Kings of Leon, The Killers, Coolio and Blink 182.

With nearly 6 Million views on YouTube/Facebook and more than 50,000 fans worldwide, you won't want to miss this show. Come see what all the fuss is about.