JOE DIFFIE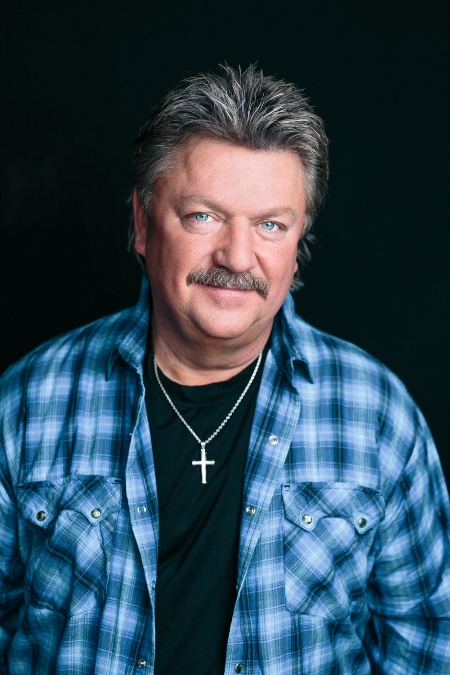 The beauty of country music is its ability to reflect the lives of its listeners, and few artists have celebrated life's challenges and triumphs with more heartfelt eloquence than Joe Diffie. Whether singing about untarnished love in the enduring hit "John Deere Green," the perennial appeal of "Pickup Man" or the heartbreak of dreams unrealized in "Ships That Don't Come In," Diffie's songs have continually painted a portrait of real life with all its joy and angst.

"I've always loved well-written songs," says the Grammy winner, who is just as skilled at writing hits as he is singing them. "There's really no magic formula. I've just always drawn on my own experience whether it's falling in love or hanging out in a bar. I feel like if I relate to it, other people will too."

That simple barometer has served Diffie well throughout his career and continues to do so today with.the title track of his forthcoming album I Got This. The uptempo number proclaims what every man wants to say and every woman wants to hear: "Ain't no load gonna get too heavy/Ain't no bolt on this old Chevy I can't twist/I can run the blade on a D8 'dozer//With the same hand I can pull you closer/Girl, if all you need's a long, slow kiss, I got this." Part mechanic and all romantic, Diffie exudes the good-natured charm that has made him one of country music's most revered statesmen.