AVERAGE WHITE BAND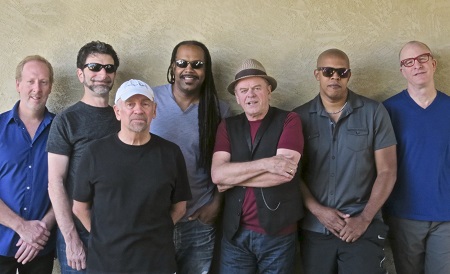 AWB are widely regarded as one of the best soul and funk bands in the history of music. Though best known for their timeless instrumental mega-hit 'Pick Up the Pieces' the band's strength actually lay in their consistently accomplished song-writing, stretching across several gold selling albums and multi- grammy nominations for the legendary Atlantic Records. Somewhat incongruously, given their Scottish roots, the six piece took the influences of their R&B; heroes - people like Marvin Gaye, James Brown, Donny Hathaway and others - and developed their own 'authentic' sound which was eagerly adopted by black audiences in the US and elsewhere. While a good number of cuts - 'Cut The Cake' and 'Let's Go Round Again'- became hit singles, many other album tracks, like 'Schoolboy Crush' and 'Stop The Rain' became much sampled grooves. Many more tunes, such as 'Cloudy', and 'A Love Of Your Own'- amongst many others- stand alongside some of the finest soul 'album tracks' ever recorded.

The current line-up of the band - this time with noted US recruits augmenting founder members Alan Gorrie and Onnie McIntyre - continue to record and tour around the world to ongoing critical and audience acclaim.

All this and more is perfectly illustrated in the band's latest release, "AWB R&B", a live CD recorded in Austin, Texas in September of 2015.