JAMIE LISSOW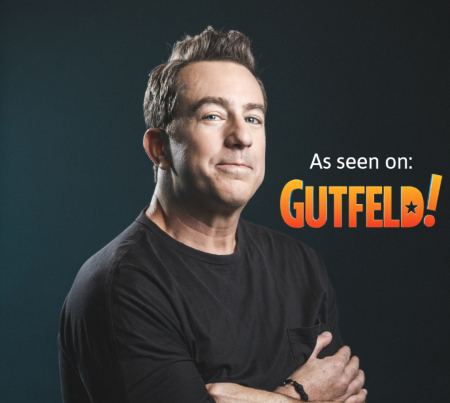 𝐓𝐈𝐄𝐑𝐄𝐃 𝐒𝐄𝐀𝐓𝐈𝐍𝐆: Select a Tiered Seating ticket for a seated experience from the Anthem floor. You'll be close to the action from the comfort of your seat and have access to the Anthem Bar.

𝐕𝐈𝐏 𝐂𝐇𝐀𝐈𝐑𝐒: Select a VIP chair to sit back and watch the show. VIP chairs include full-show seating and dedicated cocktail service.

𝐕𝐈𝐏 𝐁𝐎𝐎𝐓𝐇: Select a VIP booth to lounge in the back of the venue with your party. VIP booths include comfortable and spacious seating with dedicated cocktail service.
Actor and comedian Jamie Lissow is currently a regular weekly guest on the #1 rated late night talk show, Gutfeld! on Fox. Jamie is best known for his starring role in two seasons of the Netflix Original Series "Real Rob", alongside SNL alums Rob Schneider, Adam Sandler, Norm MacDonald and David Spade; a show Jamie co-wrote and co-produced. Jamie has appeared on The Tonight Show, The Late Late Show, Last Comic Standing, has his own half hour Comedy Central special and a Dry Bar Comedy Special with over 20 Million views. Jamie recently wrapped his first movie, Daddy Daughter Trip, where he appears alongside John Cleese, Rob Schneider, and Micheal Bublé - a movie he co-wrote and produced. Jamie is currently writing and will be starring in the feature film, The Animal 2, for Fox/Tubi and headlining stand-up comedy shows across the country.